Midea starts work on new heat pump plant in Italy
Updated: 

October 15, 2022
Source: 

China Daily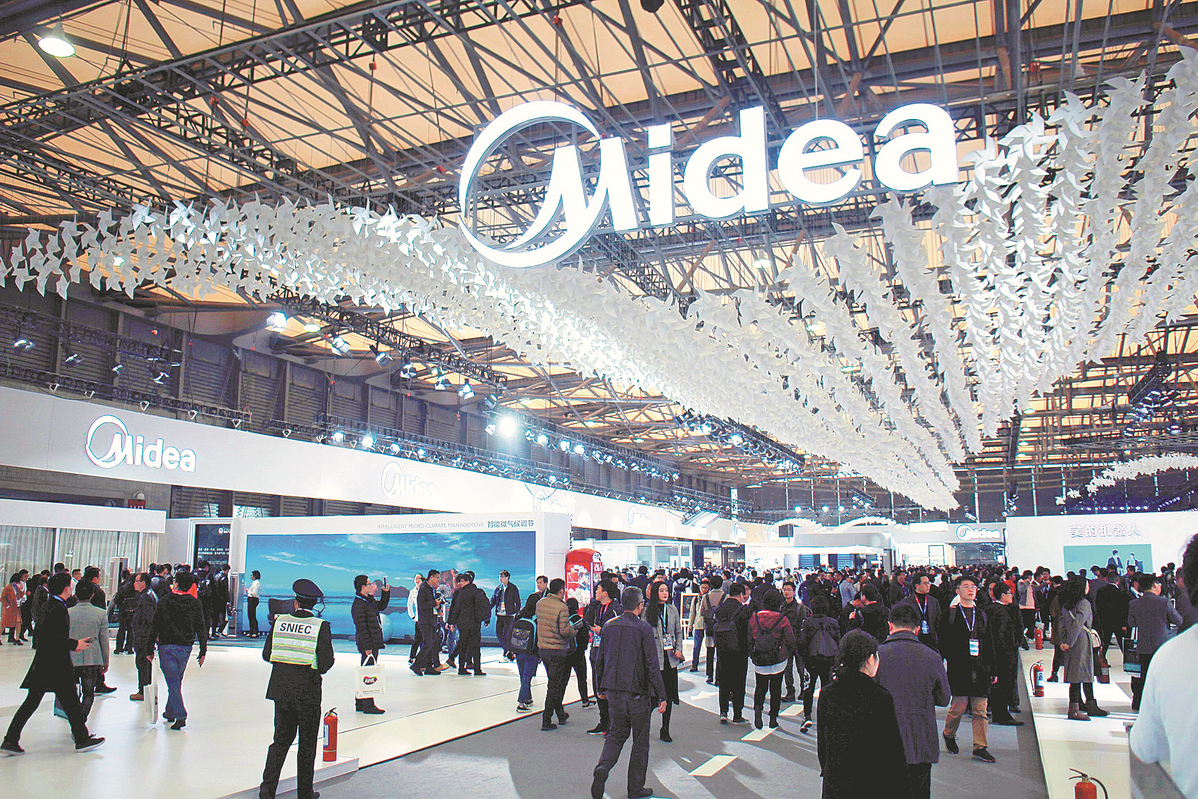 The section of Midea Group during an expo in Shanghai. [Provided to China Daily]
Chinese home appliance maker Midea Group began construction of a new base for the production and research and development of heat pumps in Feltre, a town of Veneto in northern Italy, on Friday, aiming to help facilitate its international market expansion.
The new base, with an investment of 60 million euros ($58.75 million), is located inside a production area of Italy's Clivet, a European leading company that designs, produces and distributes systems for cooling, heating, air ventilation and air purification for residential, commercial and industrial markets.
Midea acquired an 80 percent stake in Clivet in 2016, aiming to expand its presence in the European central air conditioning market.
"As an important part of Midea's building technology business in the international market, the new base in Clivet will become a research and development center for heating ventilation and air conditioning in Europe," said Cheng Lin, general manager of the overseas business unit of Midea's Building Technology.
According to Cheng, Midea will invest more in Clivet's business in the future to realize the localization of production, research and sales in Europe.
Clivet has a production and operation area of more than 50,000 square meters, with a sales network of 35 offices, 260 retail channels and 160 service centers across Italy. It also developed subbranches in the United Kingdom, Germany, southeastern Europe, the United Arab Emirates and India.
The new base, which is designed to include an annual capacity of 100,000 external and 200,000 internal heat pump units, is expected to be put into operation in the second quarter of 2024.
"It will supplement Midea's domestic production capacity, helping to greatly improve the capacity and delivery efficiency of our overall customized heat pump solutions in Europe," said Cheng.
According to Cheng, key materials of heat pumps will be manufactured and sold in Europe, with the cycle from ordering to delivery being shortened from five months to one month.
"The new base will also ensure Midea's heat pump global supply chain, which will comprehensively enhance our influence and competitiveness in the European market," he said.
Midea, headquartered in Foshan, Guangdong province, currently has two bases for the production of heat pumps in Foshan's Shunde district and Hefei of East China's Anhui province.
The heat pump, as a renewable energy utilization device, is one of the most effective methods of electric heating, helping to reduce carbon emissions by 60-80 percent compared with coal-fired boilers, according to Cheng.
"The heat pump's remarkable advantages in energy saving and carbon reduction have become the best technical solutions to replace low-temperature thermal energy production in fossil energy," he said.
According to Cinda Securities, the heat pump market in Europe is expected to achieve a compound annual growth rate of about 18 percent in the next five years, with the market size set to exceed 400 billion euros, as traditional fossil fuel heating has been gradually replaced by pump heating in Europe.
Editor: Yang Yifan